MATT MATT MATT MATT MATT
MAZE OF MIRRORS .

my name is avi and i really like matt from eddsworld. this is my shrine. my beautiful, treasured matt shrine... ive connected to him like no other cartoon character...some say the perfect songforhim is i'm cute by acorn lane.... but those simpleminded folk are wrong. so what could be the prefect song you ask?........look no further.......the answer lies closer than you think.. oh? wisdom? oh?? WISDOM? OH! WISDOM
MATT IS A GOOD GUY!!!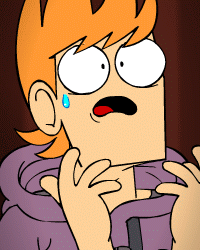 matts theme could (with consideration and an open mind) be Hurt (johnny cash version) bc its sung from the pov of a narcissist and that opens the mind up to a lot of melancholy scenarios with matt and the shell of his character and how hes structured off of this high-ego-empire based on top of matt just wanting to be loved more than anything else in the world but people dont seem to give him enough so he loves himself and it comes off as vanity
hmm. yes. there is a beauty in this ginger.......... SCRAPBOOK . THIS IS A BIG BUTTON! .